- Customize top and bottom panels with your own logo or graphic!
- No minimum quantities - order 1 or 1,000,000!
- Award-winning graphics team can design to your specifications.
- Or submit your own art and express your creativity.
- Professional and diligent staff ensures the highest quality.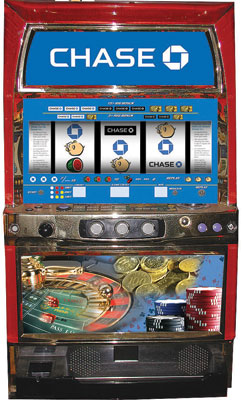 Upon arrival of the machines from the Japanese Casinos to our refurbishment facility, the transformation to like-new conditioning begins.
The cabinet defects are filled and sanded to ensure a uniform surface. The cabinet is then painted with a highly durable exterior paint. The painted is allowed to dry on the way to the electrical department.
This electrical overhaul utilitzes a checkpoint system which addresses machine safety, user safety and functionality.
Now the cleaning process begins. All the interior components are cleaned and lubricated to insure proper functioning and return it to it original condition. The exterior cleaning process ensures beauty and luster are added back to the machine. Our cleaning solutions are the best in the industry which ensures all blemishes are removed and our high grade detailing wax is applied to restore the original shine from the factory.
The last two steps in our refurbishment process has our trained technicians putting the machine through a series of tests to insure its safety, proper functioning, and cleanliness. Once the machine meets the approval of our technicians it is shrink-wrapped and sent to our shipping department where it awaits shipping.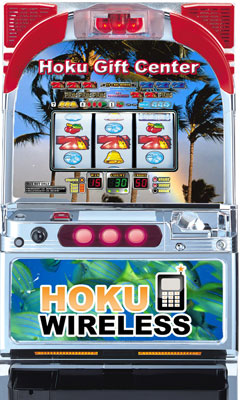 With each machine we offer a 2 year warranty that covers everything on the machine except the light bulbs. This warranty does not cover any damage that comes from fire, water, lightning, dropping the machine or any other acts of nature. Please note that the warranty is to the original purchaser and is not transferable unless special arrangements are made at the time of purchase and noted at the time of purchase. Please keep your proof of purchase, the manual and the box and high density foam for each machine. These machines need to packaged properly in order to be shipped. If in the very unlikely event that your machine ever needs to come back to us, if it is not packaged correctly, the machine will be damaged and then we will not be held responsible for replacing the machine. This is why you must keep our original packing. The 2 year warranty covers all aspects of the machine excluding the light bulbs. We do not cover the bulbs but always have them for sale. These machines are very durable and meant for heavy casino use, so with proper use they should last a lifetime.
What is a Pachislo? - A Pachislo slot machine is an authentic Japanese gaming machine used in international casinos. In Japan, each casino can only use the machines for 2 years and then they have to take them out. Even though they have up to 2 years to use each machine, they do not always take the full time. This is why some machines are practically brand new when you get them. Whether they are 1 month or 5 years old, Pachislo machines are a great way to entertain your friends and family. They are high quality, backlit machines, with brilliant flashing lights, and electronic sounds. Depending on the model, some have animated LCD or LED displays or video screens. When new, these machines cost over $3500. Pachislo slot machines feature skill stop reels which is why they are also called Skill Stop Machines. You control when each reel stops, putting skill into the game. Some machines even offer interactive video screens for more exciting play.
Pachislo machines do not have pull down arms on the side of them. The reels are stopped by using the 3 buttons on the front of the machine, which is why it is called a Skill Stop machine. These machines are not meant to have pull-down arms on them. Although arms for the machine can be purchased for your machine, altering the machine in any way will void your warranty and we will not be responsible for any problems you encounter with the machine.